Most Trusted Online Supplement Store in Pakistan. Buy Bodybuilding, Weight Management, Food Supplements in Pakistan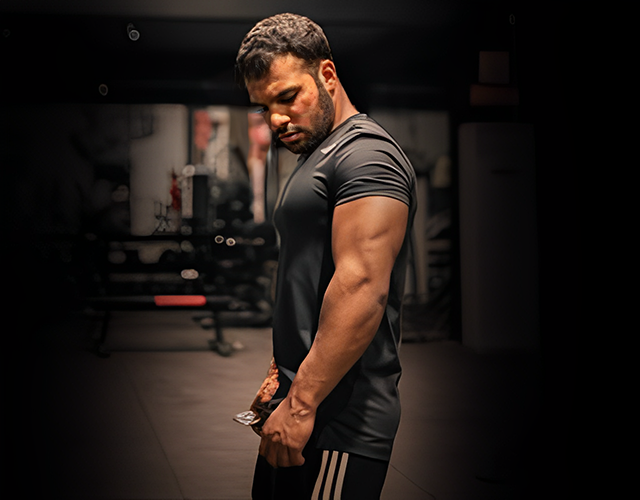 Meet Hamza Zameer, the backbone of  Maxima Nutrition. From his humble living room, he transformed his vision into reality, starting digitally. Now, with unrivaled success, he's determined to launch Maxima Nutrition on the global stage and also multiple locations. Witnessing the lack of awareness in the market, I resolved to be the guiding light, offering top-notch products and expert advice.
Seeking to attain peak fitness and conquer your goals? Your ultimate destination is Maxima Nutrition, the distinguished brand for supplements and vitamins.
DEALS OF THE WEEK - AVAILABLE ONLINE ONLY
RANGE OF HEALTH AND FITNESS SUPPLEMENTS WE OFFER
Maxima Nutrition offers a wide range of products to its valued customers which include but are not limited to Protein Powders, Whey Protein, Amino Acids, Mass Gainers, Weight Gainers, Mulit-Vitamins, Pre-Workout Supplements and much more.
Why Choose Maxima Nutrition?
Maxima Nutrition prides itself for being customer centric and true to its cause of being the best online supplement store in Pakistan. Our products are of high quality and we aim for the highest level of customer satisfaction.
Branch chain amino acid (BCAA) is a compound of three essential amino acids: Leucine, Isoleucine, and Valine are the only main three amino acids to have …
Whey Protein Every protein is not created equally. Some proteins are more beneficial than others. Whey protein contains a lot of essential amino acids which are …
Why add fruits to your diet. Health experts fully agree that fruits are healthy for your body.Many studies show that people who eat fruits and vegetables …
Frequently Asked Questions
Remember, at Maxima Nutrition, we are here to fuel your success and help you unlock your full potential on your fitness journey. Reach new heights of well-being with us! 
LET CUSTOMERS SPEAK FOR US
"I've been a loyal customer of Maxima Nutrition for years, and their supplements have been instrumental in helping me achieve my fitness goals. The quality and effectiveness of their products are unmatched, and their customer service is top-notch. I highly recommend Maxima Nutrition to anyone looking to take their fitness journey to the next level."
"I have always been skeptical about using supplements, but Maxima Nutrition changed my perception completely. Their informative website and transparent ingredient lists gave me the confidence to try their products. I'm delighted with the results, and their dedication to helping customers make informed choices is truly impressive."
"Maxima Nutrition has been my ultimate companion in my fitness journey. From protein powders to vitamins, their products are of the highest quality, and I can feel the difference they make. The website is user-friendly, and the shopping experience is seamless. I highly recommend Maxima Nutrition for all fitness enthusiasts."
"Maxima Nutrition has become an integral part of my daily routine. Their supplements have boosted my energy levels, improved my recovery, and enhanced my overall well-being. The trust and reliability they offer are unmatched, and I wholeheartedly endorse Maxima Nutrition for anyone looking to optimize their health and fitness."
"Maxima Nutrition has been a game-changer for my fitness journey. Their supplements have not only improved my performance but also accelerated my recovery.I prioritize quality, and Maxima Nutrition never disappoints. Their dedication to customer satisfaction is fabulous. I can't recommend them enough!"
"As a health-conscious individual, I was looking for supplements that align with my values. Maxima Nutrition's commitment to authenticity, quality, and customer satisfaction won me over. Their products have become an integral part of my daily routine. With Maxima Nutrition, I feel confident that I am fueling my body with the best."
"As a fitness enthusiast and gym owner, I can confidently say that Maxima Nutrition is the go-to brand for supplements. Their wide range of products caters to diverse needs, and their commitment to authenticity and quality is commendable. My clients and I have experienced remarkable results, thanks to Maxima Nutrition's exceptional offerings."
"I was searching for a reliable supplement brand that aligns with my fitness goals, and Maxima Nutrition exceeded my expectations. Their range of products caters to various needs, and the transparency in their ingredients gave me confidence in my choices. The results I've seen have been exceptional, and I trust Maxima Nutrition to support my fitness journey."